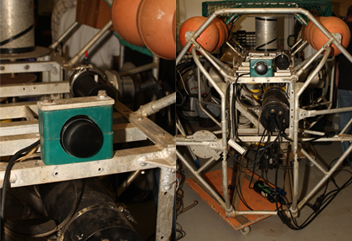 Marine Labs Scotland Select Mercury Sonar
When government agency Marine Scotland had encountered a problem with their existing manufacturers sonar they looked for a swift replacement for an upcoming Trawler Net Survey. Being locally situated and with stock available on short notice Sonavision were able to supply a 300m Mercury Sonar literally the next day eliminating lengthy delays and costs to the customer. A dry trial was performed on the day with Ravi Chandu (Software Engineer and all round Guru) and Ross Hardie (Production and Service Manager) attending to ensure everything went as easily as possible. Further backing up Sonavision's commitment to support our customers.
Below is an image of the Sonar in situ on the vehicle to be used.