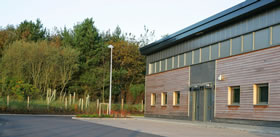 Welcome to our New Website
We believe the new website and corporate logo gives a fresh new identity to Sonavision that reflects all the hard work that has been going on behind the scenes to modernise the company and make it more responsive to our customer's demands.
We have radically changed the way Sonavision goes about its business to make it more efficient, more competitive and more responsive.

Some of the changes we have made should be immediately noticeable to our customers. Lead times for our products have been considerably reduced, the quality of our products had been greatly improved and the recent move to our new premises has meant the service team now has modern facilities and a comfortable environment within which to work.

As for the website itself, it is packed with powerful new features, including software downloads and tools such as Google custom search that we hope you enjoy using. As time goes on we will be introducing YouTube clips, regular e-mail newsletters that you can subscribe to, links to Twitter and Facebook and the news page itself will be updated on a regular basis.

We hope you enjoy browsing through the website and we look forward to you becoming a regular visitor.